Once upon a time there was an Aeronautical Information Service officer in a Country far away…
He regularly received a bunch of ATS Route Data from different Data Originators….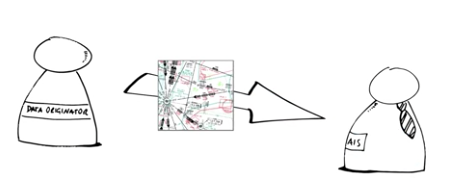 Now, trust is a good thing but control is a better one, thought our AIS officer.
I would like to check if the true and magnetic tracks, the length and the geometry of the provided Route Data are correct.
But how to do that?
Manually? Every 28 days? Really?
No – There must be a service for such kind of validation. But how to find it?
Of Course! … – The Yellow pages for ATM services…
The SESAR SWIM Registry will help to find such a Service.
Yes there seems to be such a Service offered. It is named Geodetic Calculation Service or short GCS.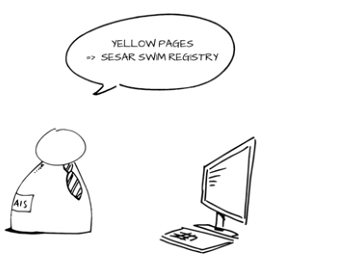 But does it fit my needs? our AIS Officer wondered.
Yes it does!  The corresponding Service Description available in the SWIM Registry tells our AIS Officer that this is the exactly the Service he is looking for.
But how to use this awesome Service? "I will ask our IT guy" the AIS officer decided, "he will know what to do!"
Indeed, the IT guy looks up the address of the service and sends a GetCapability and a ProcessDescription Request to the GCS Server.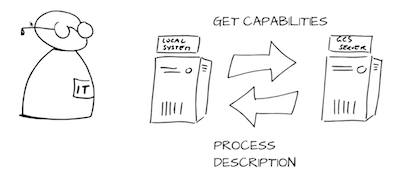 "This awesome Service is provided via a standard secure transfer protocol via the internet and follows the web processing service (WPS) standard for the exchange of data" the IT guy tells our AIS officer.
"In order to use the service we have to request a client certificate for authentication, cool."
But for data exchange the service requires the data to be in accordance with a standard called AIXM!
"No Problem" says our AIS Officer, "we do have the data in AIXM format". "Go for it…let's use that GCS".
The IT guy implements a lightweight command line based WPS client in order to send request to and receive responses from GCS.
The IT guy sends the Route Data as AIXM Basic Message from the local system to the GCS server….

….and within seconds the GCS Server performs the calculations…
….and returns the validation results to the local system in the requested formats.
The IT Guy provides the validation results to our AIS officer in the human readable PDF format.
Our AIS Officer is happy!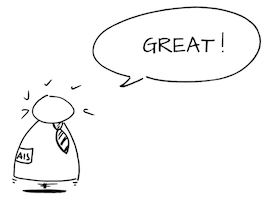 But would it be possible to do some calculations also via a HMI? Yes, it is!
Check out our Web Solution of GCS that allows you and our AIS officer to perform all kinds of geodetic calculations using a dedicated web interface where the input parameters and output results are shown graphically on a map.
Are you interested in the video of our "GCS Story"? 
You can find it on your YouTube Channel or below: